Treatments
Hands-on healing and Enkaku
Hands-on healing
During a Jikiden Reiki treatment, the practitioner receives spiritual energy and passes it to you by gently placing their hands on your body, stimulating your self-healing abilities.
Deeply relaxing, Reiki treatments help relieve aches and pain, improve your sleep, and lift your mood. Simple yet powerful, they can be used to boost the immune system and have more energy. It is simply a great method to treat all minor ailments and complement conventional treatments for more complex health conditions.
By assisting with the elimination of toxins, Reiki will help acute illnesses and injuries heal faster.
Even if one single treatment may be effective, chronic illnesses will require longer treatments.
When receiving a Reiki treatment, you may feel sensations such as warmth or tingling in your body. This is all normal and part of receiving Reiki. Whether or not you are aware of the energy flowing through your body in greater abundance, the treatments will assist you on both a physical and/or emotional level.
In some cases, if receiving treatments every day over a long period of time will benefit your health, it may be a good idea to learn Reiki with someone close to you.
"Pain in my knees and joints gone! Blimey"
"During a difficult period of my life, I have noticed the peace Laure brought thanks to a distant-healing session. The calm I felt during the session helped me sleep better and feel confident again."
"I asked Laure to give me Reiki for a mouth abscess. I was in quite a lot of pain when she started the session. By the end of the session the pain subsided, and I was feeling a lot better. But the benefits were not only the pain relief as I also felt rebalanced mentally and emotionally, feeling a mental clarity I had not felt for a long time. Laure is kind and gentle and after the treatment I felt relaxed, energised and very peaceful."
"Hi Laure, I keep meaning to text and say: I'm not sure what magic you worked but my knee has been so much better since the reiki. I was a total non-believer but honestly it is amazing. One session and I'm pretty much back to normal. If it deteriorated I'll be back for another session. Thank you xx"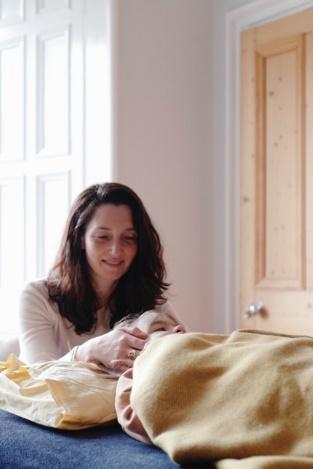 Enkaku
Enkaku or Jikiden Reiki distant-healing treatment is a wonderfully effective way of giving Reiki when for any reason we cannot meet in person. The energy that flows during an Enkaku treatment is the same as an in person treatment.
If you find distant healing difficult to understand, just think of it in the same way you think about how your wi-fi connection works, you don't need to see or touch it to know that it works.
Distant healing is organised with a video call or telephone call before and after the session to discuss your needs, give you feedback and get your feedback at the end of the session.
During the session you can lie down or sit comfortably in a calm environment, just in the same way as you would when you receive in person treatment and let the energy flow through you.
You may also feel physical sensations such as tingling, warmth, a sense of deep relaxation, as you would when receiving a hands-on treatment. This is all good and part of receiving a Reiki treatment.
There is no contra-indication to Reiki, it is suitable for anyone and everyone who wishes to have a holistic approach to their health and wellbeing.
Reiki can be used with confidence alongside all type of conventional medical healthcare.
Please note that Reiki practitioners do not diagnose conditions, nor do they prescribe medicine or perform medical treatment, nor interfere with the treatment of a licensed medical professional. It is recommended that you see a licensed physician or licensed health care professional for any physical or psychological ailment you may have.